FREE SHOWERS/LAUNDRY/
LUNCH ITEMS

FEDEAL WAY DAY CENTER
33505 13th Pl. S. Ste D, Federal Way
10:00AM-5:00PM

FREE SHOWERS/LAUNDRY/
LUNCH ITEMS

FEDERAL WAY DAY CENTER
33505 13th Pl. S. Ste D, FEDERAL WAY
10:00AM-5:00PM


FREE SNACK BAGS & HYGIENE ITEMS

WILLOWS PLACE AT KENT LUTHERAN CHURCH
336 2nd Ave S. Kent
10:00AM – 2:00PM

FREE SHOWERS/LAUNDRY/
LUNCH ITEMS

FEDERAL WAY DAY CENTER
33505 13th Pl. S. Ste D, FEDERAL WAY
10:00AM-5:00PM


FREE SNACK BAGS & HYGIENE ITEMS

WILLOWS PLACE AT KENT LUTHERAN CHURCH
336 2nd Ave S. Kent
10:00AM – 2:00PM

FREE SHOWERS/LAUNDRY

FEDERAL WAY DAY CENTER
33505 13th Pl. S. Ste D, FEDERAL WAY
10:00AM-5:00PM


FREE SNACK BAGS & HYGIENE ITEMS

WILLOWS PLACE AT KENT LUTHERAN CHURCH
336 2nd Ave S. Kent
10:00AM – 2:00PM

FREE SHOWERS/LAUNDRY/
LUNCH ITEMS

FEDERAL WAY DAY CENTER
33505 13th Pl. S. Ste D, FEDERAL WAY
10:00AM-5:00PM


FREE SNACK BAGS & HYGIENE ITEMS

WILLOWS PLACE AT KENT LUTHERAN CHURCH
336 2nd Ave S. Kent
10:00AM – 2:00PM

FREE MEALS

CHURCH OF THE GOOD SHEPHERD & ST.VINCENT DePAUL
345 South 312th St., Federal Way
LUNCH MEAL 1:00PM-2:00PM

FREE MEALS

ONE HOPE FOURSQUARE CHURCH
NE Corner of S. 272nd St. and Military Rd S.
MEAL Fourth Sunday of Month
4:00PM-5:00PM



For updated information, refer to www.fween.org
Assistance Programs
The following organizations are able to help you if you need housing, food or other assistance in the South King County area.


Caring.com

Caring.com has helped thousands of families find high-quality senior care. There are 12 Assisted Living Facilities in Federal Way and 44 in the metro area. Please visit our site. We look forward to helping you find the perfect place for your loved one.
Federal Way
33505 13th Pl. S.
Federal Way, WA 98003

Phone (253) 854-0077

Email: ccskingcountyinfo@ccsww.org

Call to speak with a specialist to find out more about the services, including eligibility and funding availability.
(253) 661-0505

Provides evening meals at local Federal Way churches.
(253) 838-6810
1200 S 336th St
Federal Way, WA

Provides meals M, W, F 10am-1:30pm to residents of South King County. Also provides clothing and has a food bank.

OnlineTherapy

Each online therapist is thoroughly researched to ensure they have sufficient education, experience, and online therapy training to effectively serve clients.

Sleep.org

Tips for getting through and minimizing the impact of an all-nighter

100Plus

Many people use blood pressure readings to monitor their health at home, but inaccurate results can lead to serious health issues. To help patients and healthcare providers, we've created a section in our Ultimate Remote Patient Monitoring Guide outlining the best practices for taking at-home blood pressure readings.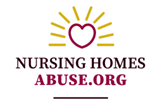 Nursing Homes Abuse

NursingHomesAbuse.org exists to inform families about the risks of nursing home abuse, and helps people take legal action if a loved one has been injured.

Trees.com

As plant-keeping booms during pandemic, 88% of Americans say the hobby has improved their mental health
Here are some insights that we found:
64% picked up the hobby of plant keeping during the pandemic
93% of older Americans (54 & older) say keeping plants helped their mental health during the pandemic
90% of Americans expect to continue keeping plants after the pandemic ends

Addiction Rehab Treatment

No Matter the Situation, Our Treatment Navigators Will Guide You to the Right Treatment.