We Are Now Open for
In-person Worship on Sunday
Mornings at 10:00am

Under the current phase, the following can take place:
The building can be used by groups of 50 or less
Face coverings are not required but social distancing is still encouraged
Singing is permitted. We request that you wear a mask, if you plan on singing.
All high touched areas must be disinfected after each use of the building.
Food can be served but the kitchen must be thoroughly cleaned after each use.
We pray that you are all safe and well and look forward to seeing you in Worship.

Blessings to you all in the Powerful and Loving Name of Jesus,

I am sending all of you who visit us here a word of encouragement. We know at this time of fear and anxiety due to the coronavirus many are worried. Yet, we hear Jesus say, "Peace, do not be afraid". Our Lord knows what is happening and walks with us each and every step. Jesus said, "Come to Me all who are weary and heavy laden (burdened) and I will give you rest. Take My yoke upon you, and learn from Me; for I am gentle and humble in heart, and you will find rest for your souls"-Matthew 11:28-29. Please join us for worship on our Sunrise UMC Facebook page and YouTube. God gives us enough for today and will lead us through the wilderness to safety. Proclaim daily Psalm 91:1-7. Peace of Christ be with you.

Pastor Jim Mozley

YouTube:
https://www.youtube.com/channel/UCEKSO7umiTJNkgccK-Zc7lA


Facebook:
https://www.facebook.com/Sunrise-United-Methodist-Church-Federal-Way-Wa-106893286008283




to worship God
to be forgiven and loved by God
to experience a community of faith who care, support, laugh and learn together
to bask in the light of God's love
to be sent out to share God's shining light
We invite you to join us in the journey.
Hello and greetings in our Lord Jesus.

I am Pastor Jim Mozley here at Sunrise United Methodist Church. First, a bit about me. I grew up in Fillmore, California, a small citrus farming community. My father taught history, political science and other courses at our local high school and nearby community college. My mother, a former fashion model, was a homemaker. My great-grandfather was a missionary in Mexico, where my Grandma Mozley grew up and served the church. I am the youngest of four children, three brothers and my oldest sister. I am married to my lovely wife, Joy, whose father was a pastor for fifty years. Together we have four adult children, three boys and one girl. I am a Fuller Theological Seminary graduate. After my education I ministered for four years in Asia as a missionary assistant pastor. Following that stint I moved to Seattle, WA. in 1999. I have served in churches as a director of youth and education, deacon and chaplain. For three years I was a chaplain intern and resident at Seattle Veterans Hospital.

We invite you to join us at Sunrise, where we are Sharing God's Shining Light.

Our light starts with our dear Savior Jesus, whom God has sent to us. Jesus proclaimed of Himself, "I am the light of the world and that whoever follows Me will not walk in darkness but has the light of life (John 8:12, 9:5).
Jesus, our Light, is the Lamb of God who took our sins on the cross, atoning for us through His blood. He rose victoriously from the grave defeating death, our deep pain and sin, for you and me. Know that you are a wonderful creation of God and that our Creator desires to have a loving relationship with us through Christ.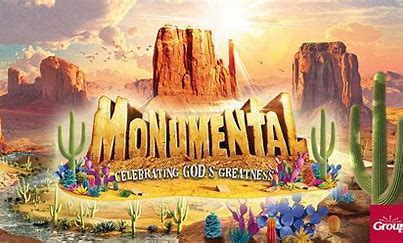 August 1 - 3
9:00AM - 12PM

All are welcome here at Sunrise.

Bask with us in the Light of the Holy Spirit as God's love bids all made in His image to come. Jesus said in Matthew 11:28, "Come to Me, all you that are weary and are carrying heavy burdens, and I will give you rest." Come, and let us rest together in God's Shining Light."
May the Lord bless you with His love.


In Jesus,
Pastor Jim Mozley